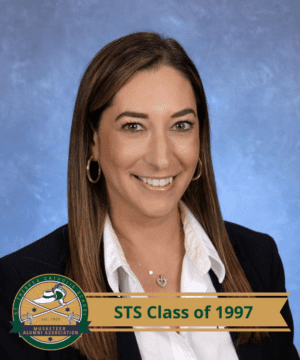 Alessandra Fernandez
5th Grade
ELA Teacher
Year I joined the STS Staff:
2016
What I enjoy most about STS:
I attended STS for 8 years and loved it here. It felt like my second home. I love that I get to work at a place that brings me such peace.

A fun fact about me is:
I have 2 fur babies, a Chihuahua mix and a daschund, and a baby boy.  

Quote from my favorite Saint:
"The good you do today, people will often forget tomorrow; Do good anyway.
Give the world the best you have, and it may never be enough; Give the world the best you've got anyway.
You see, in the final analysis, it is between you and your God; It was never between you and them anyway." -Saint Mother Teresa of Calcutta