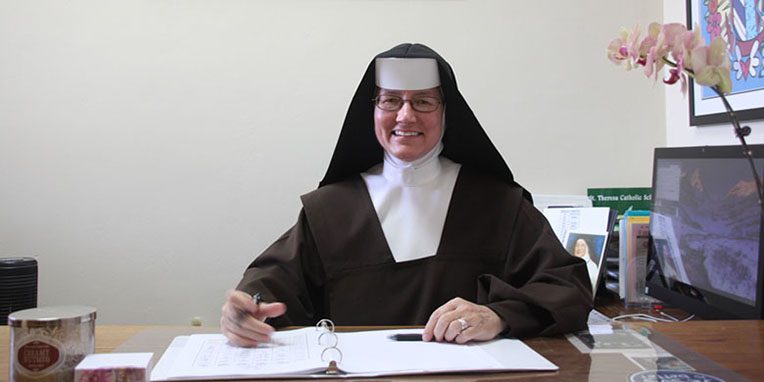 Dear Parents, Students and Visitors,
St. Theresa Catholic School is committed to Catholic faith formation, academic excellence and service in a nurturing, Christ-centered environment. That is our mission. We are a second home to thousands of children since 1925 and an integral part of the Church of the Little Flower Parish.
Our school pursues the promotion of Catholic faith and values in the formation and education of its young people.
Our faculty provides a competitive and quality education in an environment of love, respect and discipline.
Our programs embrace the whole child, enabling our students to grow in their baptismal promises, sharing Gospel values in the real world.
With St. Theresa as our parish patron, we seek to provide an atmosphere that facilitates the growth of a faith that is simple, true and unwavering. Directed toward the formation of human persons in view of their journey to eternity, the good of society and the duties in which they will, as adults, participate, our curriculum is based on a commitment to the holistic development of our children regardless of race, color, class or creed. Our program of religious studies, academic curriculum that meets current Archdiocesan and State standards and system of discipline are designed to bring about our goals and objectives. It is the shared responsibility of the teachers and families at St. Theresa Catholic School to believe and practice this same philosophy in total support of the child.
It is our prayer that you choose to be a part of the St. Theresa Catholic School as a family, participating in the education, spiritual life and community we have offered for over 90 years. It is a solid Catholic environment that serves as a strong foundation for life.
Until I speak with you personally, may God richly bless you.
Sister Rosalie, OCD
Principal