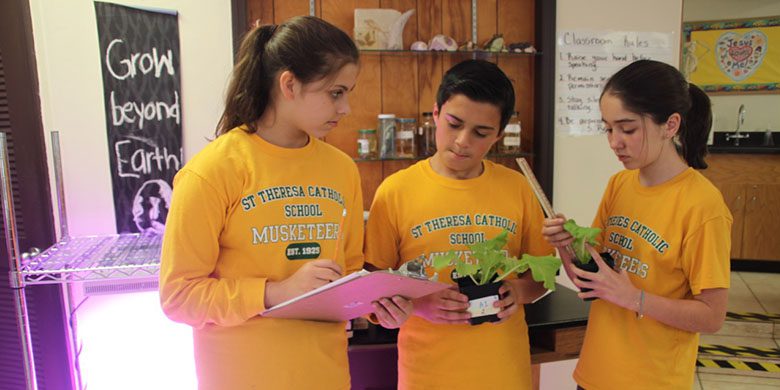 Tuition & Commitment
As with any private educational institution, tuition is the main source of revenue for St. Theresa Catholic School. At our school we use the FACTS system, a tuition management service that provides electronic access to individual student accounts, as well as convenient payment options. In addition, to providing convenience for our parents, the FACTS systems also increases the efficiency of the accounting department by providing real-time access to tuition information. Detailed information is given to each family at the time of registration. All families are expected to use FACTS if not paying in total at the beginning of the year.
2023-2024 Tuition and Fee Schedule
Per Student Fees (No Discount Applied):
| Fee | Rate | Description |
| --- | --- | --- |
| Registration Fee | $300 | Due at registration. Non-refundable. |
| Books Fee | $775 | |
| Other (Technology) | $250 | |
| Tuition | Rate |
| --- | --- |
| First Child | $8,625 |
| Second Child (40% Discount) | $5,175 |
| Third Child (50% Discount) | $4,312.50 |
Balance payable in monthly installments with FACTS Tuition for 10 months or paid in full by August.
Fundraising
St. Theresa Catholic School encourages family participation in fundraisers which supplement the tuition and most importantly help foster an environment of community amongst parents, faculty, and staff. Major fundraisers include the Parish Fair, the Golf Tournament, the Gala Dinner Dance, and the Fishing Tournament.
School Service
Each family is asked to contribute some type of service to our parish and school family. This allows families to know one another through community and school service, enjoying and participating in the life of St. Theresa Catholic School. Forms suggesting various types of family service activities are given at the beginning of the year. Additional opportunities are available as projects arise and parents are welcome to get involved anytime by contacting one of the Home and School or Advisory Board Members.