1925

In 1925, the Sisters of St. Joseph of St. Augustine, Florida, founded St. Joseph's Academy, which later became St. Theresa Catholic School.
The building, which included the convent, opened to seventy students, six of whom were boarders. In 1926, the high school was affiliated with the Catholic University of America, and in the same year it was chartered under the State of Florida.
The first graduation from the eighth grade and high school took place that May. In the fall of 1926, a considerable amount of damage was done by the Great Miami Hurricane, which necessitated some rebuilding of the school structure.
1932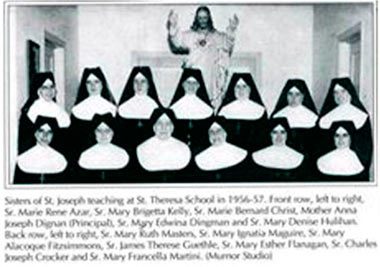 In 1932, St. Joseph's Academy became a parochial school. It had already received accreditation from the Southern Association of Secondary Schools by this time. The school's name was changed to St. Theresa and the academic facilities were expanded. It was not until 1947 that a building with a separate playground was erected for the new Kindergarten classes.
As the school grew, the Sisters of St. Joseph moved into a newly completed convent across the street from the Church. The additional space formerly occupied by the Sisters in the school building was converted into more classrooms.
The house previously used by a caretaker was changed into a health room facility and a band room. The students also enjoyed the use of a new cafeteria building added to the original structure.
1950
The late 1950's was a period of change for the school. Enrollment peaked in 1956 with 1,428 students. At this time, a conscious effort was made to decrease the enrollment and to reduce individual class sizes to meet new accreditation standards.
In 1958, the Cuban Crisis caused a substantial influx of Hispanic students into the area and eventually into the school population. In June of that year, the final high school graduation took place.
Two other schools, Immaculata Academy and Christopher Columbus High School, were able to meet the needs of high school students in the area.
Henceforth, St. Theresa became an elementary/middle school serving grades Kindergarten through eighth. In that same year, a new building containing ten classrooms was completed.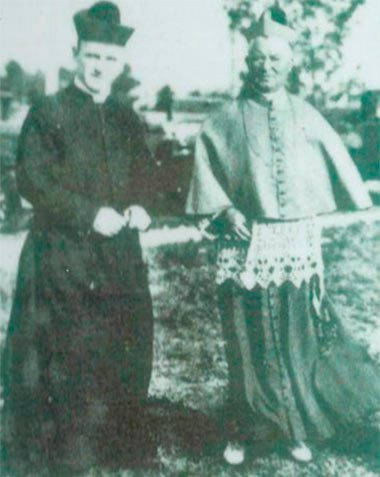 1960 – 1970
Throughout the 1960's and 1970's, many changes took place in the parish and school. Monsignor Thomas P. Comber, the founding pastor, served from 1926 until his death in 1960. Monsignor Peter Reilly was named pastor in 1960 and retired in 1978.

During his tenure, the school was first accredited by the Florida Catholic Conference in 1974 and has remained so until the present time. At that time, the school enrollment was 900 students, and there were two Kindergarten classes and three classes of each successive grade from first through eighth. Monsignor William McKeever became pastor in 1978 and the school hired its first lay principal, Mr. Fernando Villamor.
1980 – 1990

In 1982, Monsignor McKeever was transferred and Monsignor John W. Glorie became the new pastor until 1989.
Father Kenneth Whittaker was appointed in 1989 and served until 1992.
Mr. Villamor retired as Principal in 1987 and was replaced by a St. Theresa School graduate of the class of 1950, Sister Marguerite Renuart, an Adrian Dominican Sister whose Motherhouse was in Adrian, Michigan.
She administered the school through June 1991, and at this time the Sisters of St. Joseph of St. Augustine relinquished administration of the school. On July 16, 1991, the Carmelite Sisters of the Most Sacred Heart of Los Angeles arrived in Coral Gables to begin administering and teaching in St. Theresa School until the present time.
In 1992, Monsignor Xavier Morras became pastor and served until he retired in 2002.
2000 – Nowadays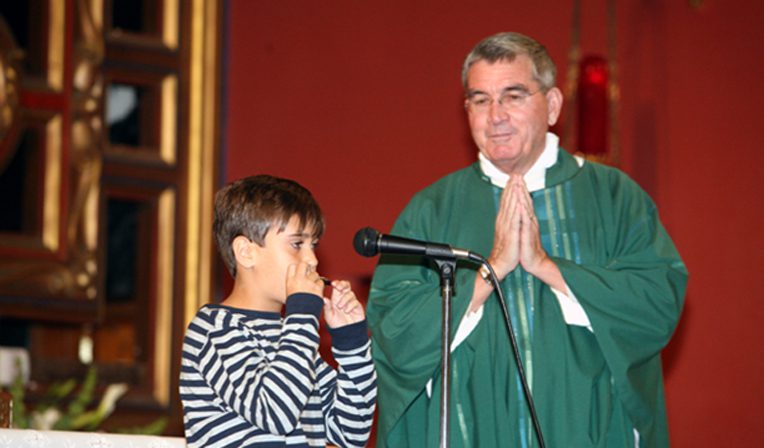 During the years of 1998 through 2000, major renovation projects were undertaken. Central air-conditioning was added to every room, along with installation of new electrical lines and a transformer. Water lines were also replaced. The Writing to Read Language Lab, currently known as the Junior Language Computer Lab, was upgraded with a matching grant bringing all new computers, equipment, and software.
The Sacred Heart courtyard was redesigned and landscaped. The computer lab for second through eighth grade students was completely renovated with new computers, furniture, and Internet wiring and networking. Five computer workstations with Internet, electronic cataloging, and checkout system were provided for the library and a new floor was installed. Each classroom teacher received new computers and the entire school was brought on to a network with access to Internet services.
The next five years saw the continuation of technological improvements. A complete school database and an electronic grading and reporting system were implemented during the 2001-2002 school year. In 2004, Smart Boards were gradually added to each classroom. In the following year, laptops with Internet access were provided in sixth through eighth grades for Language Arts and Social Studies classes. The Junior Language Computer Lab serving Kindergarten and First Grades was updated with new computers and writing and reading software programs. In 2006, Edline, an online school web system, was launched facilitating communication among the school, parents, and students.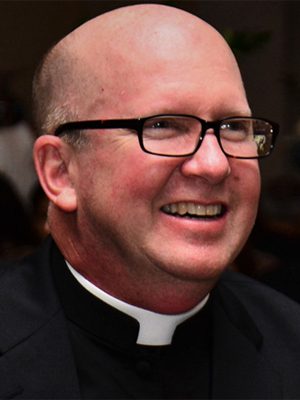 In 2011, Father Michael Davis was appointed pastor of Church of the Little Flower and served the community until 2019.
In the last seven years, enhancement of the school plant and technological improvements has continued. Major projects include roof replacements, a new transformer, resurfacing and repainting of the running track, air-conditioning replacements, lightning detector, addition of two new Pre-Kindergarten classrooms, and the redesigning of the library to convert it to a media center.
Technological improvements include rewiring of landlines, wireless internet, one to one iPad program for grades sixth through eighth, a mobile iPad lab for grades Kindergarten through fifth, one-to-one iPads for grades 6-8, and Promethean Board upgrades in grades fourth through eighth. In addition to enhancements of the school plant and technological improvements, St. Theresa School continuously updates textbooks, curriculum materials, and provides ongoing professional development to keep current with educational trends.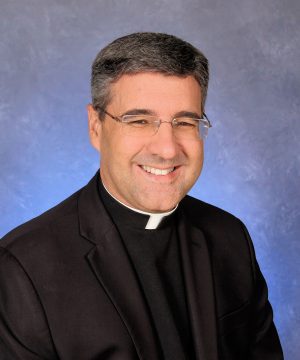 Fr. Manny Alvarez became Pastor of Church of the Little Flower in June, 2019. St. Theresa School presently serves approximately 900 students from 600+ families. Four Carmelite Sisters are currently a part of a faculty and staff of 80+ members. This includes Pre-Kindergarten through eighth grade teachers, paraprofessionals, special area teachers (Art, Music, Physical Education, and Spanish), Strategies (a teacher who provides additional support to students in a small group setting), technology facilitator, counselor, accountant, nurse, maintenance crew, after-school personnel, office staff, and the administrative staff consisting of a Carmelite principal, and two assistant principals.
For over ninety years, God has guided many people in the growth and development of St. Theresa School located in the heart of Coral Gables. St. Theresa's is the product of the efforts of countless priests, sisters, lay teachers, alumni, and parents who have devotedly given of themselves to promote Catholic education in the Archdiocese of Miami. All who have labored at this school are blessed to be part of its history.
Our Mission
St. Theresa Catholic School is Committed to Catholic Faith Formation, Academic Excellence, and Service in a Nurturing Christ Centered Environment.