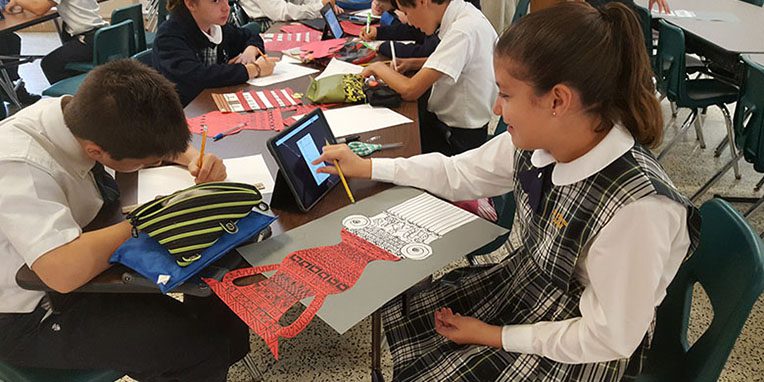 Catholic Arts Education originates with the recognition that each of us has the capacity for thinking and living artistically. It is based on the belief that God has endowed each of us with talents and gifts which God expects us to develop and use to the best of our ability. Through our artistic endeavors we become active participants in continuing God's creation in ourselves and in our society.
Arts Education is an essential part of the school curriculum. It allows the child to express him/herself aesthetically, balancing the intellectual side of the brain with the artistic side of the brain. As a universal language, music and art can be interpreted and understood to some extent by all children.
Through art and music education, teachers and students can come to identify their talents and gifts, and respond to the beauty of God's world. They can learn to appreciate the creative talents of artists in many places, cultures, and time periods.