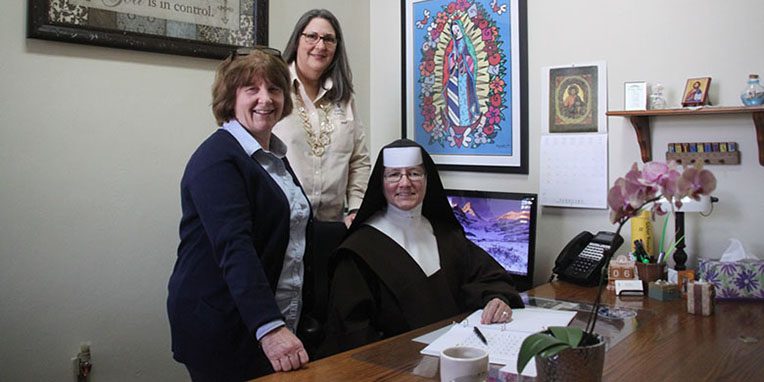 The Leadership Team at St. Theresa Catholic School is responsible for the integration and coordination of all factors that contribute to excellence in education, including instruction, organization, administration, technology and finance.
Our school principal, Sister Rosalie Nagy, OCD, is a member of the Carmelite Sisters of the Most Sacred Heart of Los Angeles. Sister Rosalie's gift of religious vocation combined with her leadership and educational training is a source of strength to carry out our school's mission. While meeting and exceeding the academic requirements of the archdiocese, our association with the Carmelite Sisters helps foster an environment of respect, love for those in need and appreciation for God's creation.
We have two qualified vice principals to ensure that the appropriate focus is given to every grade level's specific nuances. Mrs. Nancy Capper manages our Prekindergarten through Fourth Grade programs, and Ms. Gloria Marti oversees the higher grade levels, Fifth through Eighth Grades.