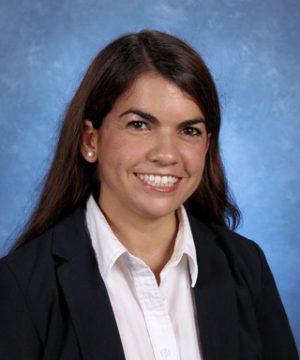 Sandra Cortiñas
6th Grade Language Arts &
Literature Teacher
Year I joined the STS Staff:
2018
What I enjoy most about STS:
I love STS because of the students, their families, the faculty, and staff.  My children are students here, my husband is an alumnus, this is our parish, and it really feels like a family. I love the sense of community and that my students are genuinely happy to be here.
A fun fact about me is:
I love animals! I have 23 pets and hope to own a farm one day!
Quote from my favorite Saint:
 "Be humble, be simple, and bring joy to others." – Saint Madeleine Sophie Barat